Dedicated to Moto Lovers (2 persons)
Traveling by motorcycle is pure freedom. Immerse yourself completely in the landscape, discover new horizons, experience breathtaking views and emotions that you will always remember. We invite you to start from here, from our hotel, to experience the curves and bends of the Asiago plateau, climbing up to the most scenic peaks, a World Heritage Site: the Belluno Dolomites. An alternative itinerary? There will be so many. For example, from the Berici Hills, with their incredible ups and downs that allow you to reach the Palladian Villas, you can take the historic Strada delle 52 Gallerie on Monte Pasubio.
Discover the package with the exclusive services that Sweet World has designed for you.
Discover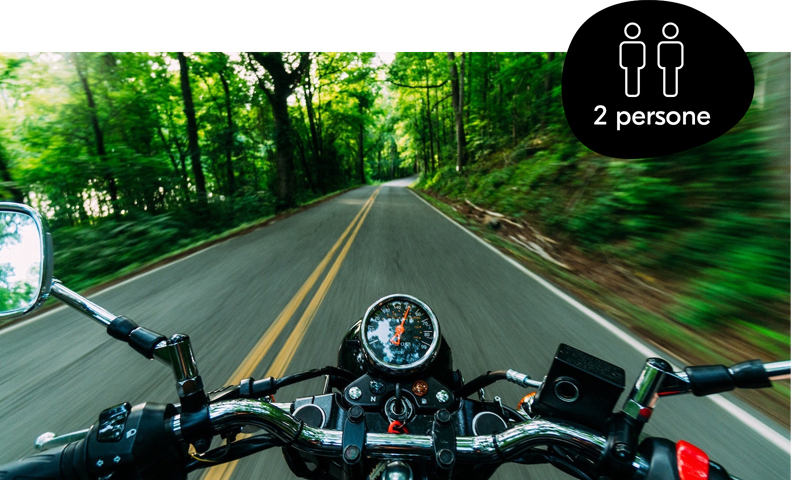 The price includes:
Hotel stay
Welcome kit
Welcome beer or aperitif offered upon your arrival at our Mar Cafè
Garage
Washing Station / agreement with car wash at your disposal, near the hotel
Two-course dinner at the Mediterraneo Brasserie (1/2 water and 1/4 wine included)